Call Today: (909) 625-0220
Experienced Claremont California Attorney
If you are looking for first-class service, you have come to the right place! We aim to be friendly and approachable.
I take the time to meet your urgent needs on a one-on-one basis. I do not leave your legal work for law clerks or paralegals. You can expect every important aspect of your estate planning or trust or probate administration to be personally handled. You will get the personal attention and service you deserve. The best thing you can do right now is to get the right answers to all your questions.
Having worked in law firms in a variety of positions since I was a teenager, I understand the practice of law and how to best meet your needs. I can deliver friendly, knowledgeable, effective service at a reasonable price. As a client you can expect our unique personal attention to fully meet your legal needs. You will receive close and personal involvement on every aspect of your legal case, all your phone calls returned within one business day. We work as quickly as possible within the parameters of your case. You can expect an approachable and friendly attorney and staff, fair and affordable pricing to suit your needs.
Jennifer began working in the legal profession as a teenager in a mid-sized law firm in Southern California. While in college and law school, she continued to work in the field as a legal secretary at a large firm in Los Angeles and as a paralegal in a boutique Estate Planning firm. After passing the California Bar Examination on her first attempt, Jennifer started a solo law practice in Claremont.

Education
Jennifer obtained her Bachelor's Degree from the University of La Verne. She graduated Magna Cum Laude and with a minor in Business Administration. She earned her Juris Doctor degree at the University of La Verne College of Law. While in law school, Jennifer earned many honors and awards, most notably she was the Valedictorian of her class, won national writing competitions, and was awarded the prestigious Delta Theta Phi Scholarship Key Award. She obtained her J.D. Summa Cum Laude, one of only a handful of graduates to earn that honor in the history of the University.

Honors and Rewards
Juris Doctor Degree – Summa Cum Laude
Valedictorian of Law School Class
Law Review – Managing Editor
Delta Theta Phi Scholarship Key Award
Tulane Law School Mardi Gras Invitational National Sports Law Tournament – Best Brief, Semi-Finalist Team
University of San Diego School of Law Criminal Procedure Moot Court Competition – Second Place Brief, Quarter Finalist Team
I.V.A.M.S. Alternative Dispute Resolution Award
Best Brief – Appellate Advocacy Moot Court Competition
Best Brief, Second Place Team – Moot Court Honors Competition
Student Bar Association Secretary
Director of Peer Academic Support System
Recipient of Several American Jurisprudence Awards
Delta Theta Phi Law Fraternity, Tribune
Published Works
"Special Needs Trusts: Providing for Disabled Children without Sacrificing Public Benefits.", Journal of Juvenile Law, Vol.24, 2004
Professional Associations and Memberships
University of La Verne, College of Law Alumni Association (Treasurer 2006 – 2009)
VNA and Hospice of Southern California, Board Member (2010 – Present)
Estate Planning Council of Pomona Valley, Member (2010 – Present, Treasurer)
University of La Verne, College of Law – Adjunct Professor of Law
Graduate Mentor 2005 – 2006
San Bernardino County Bar Association
Eastern Bar Association of Los Angeles County
State Bar of California
Western Bar Association of San Bernardino County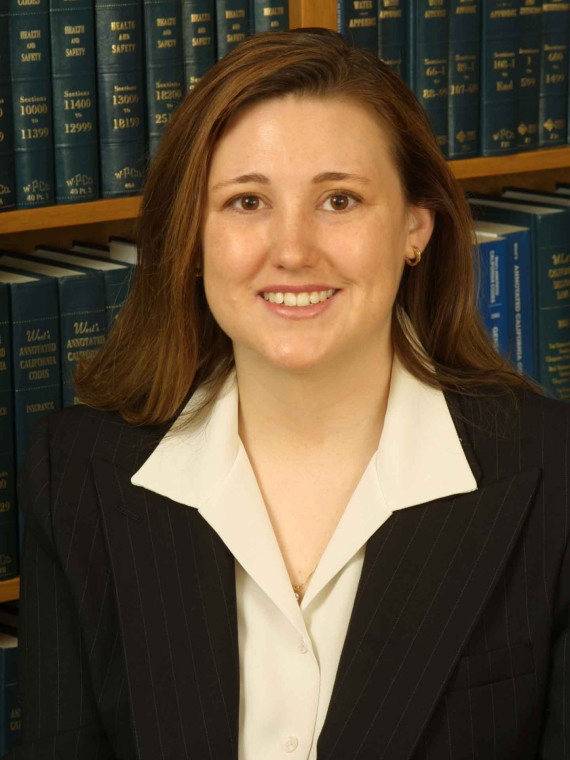 Jennifer L. Field
Attorney at Law

Primary Legal Services Focus
Estate Planning Law
Probate Law
Estate Planning for non-married couples
Conservatorships
Trust Administration & Trust Litigation
Asset Protection
Pre- and Post-Nuptial Agreements
Legal services include both transactional work and litigation with a substantial portion the practice consisting of drafting documents such as:
Wills
Revocable Trusts
Powers of Attorney
Advanced Health Care Directives
Irrevocable Trusts
Deeds
Nuptial Agreements
Special Needs Trusts
Life Insurance Trusts • Other related documents